Sin Eve Longorije proslavio prvi rođendan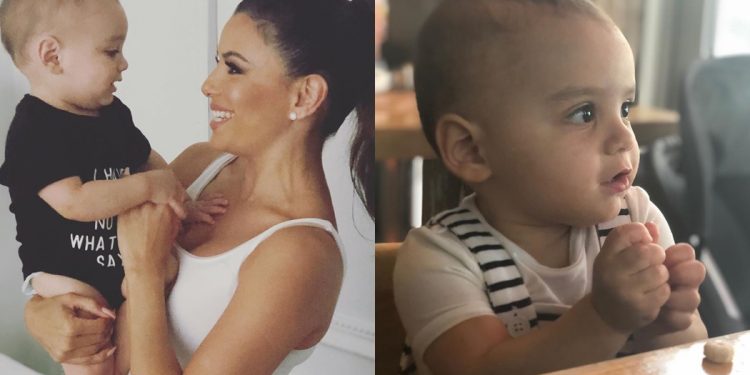 Prošle godine roditelji su postali holivudska glumica Eva Longoria i njen suprug Jose Pepe Baston, a ova vijest obradovala je njene fanove širom svijeta. Sinu, koji se rodio 19. juna 2018., dali su ime Santiago Enrique. Maleni dječačić težio je tri kilograma i rođen je u bolnici Cedars-Sinai Medical Center u Los Angelesu.
Prvu vijest o rođenju Evinog sina objavio je magazin Hola!USA s fotografijom na kojoj slavna glumica ljubi tek rođenog sina. Od tada su mama i sin postali prava senzacija. Eva ga je nerijetko sa sobom vodila i na snimanja a sve je to popraćeno fotografijama na Instagramu.
Tako je jučer Eva Longoria na svom profilu objavila fotografiju sa sinom, a u opisu fotografije čestitala mu je prvi rođendan kazavši kako on više nije beba.
– Kada se to dogodilo? Žimam jednu godinu! On više nije beba, on je dijete! Prošla godina je bila najbolja u mom životu. Imati ovu prekrasnu dušu uz koju se budim svakog jutra i svaku veče je stavljam u krevet je magično. Svaki osmijeh i kikot koji izlazi iz tvojih usta je čista radost! Hvala ti što si me izabrao za svoju majku! Volim te ljubavi moja1 sretan rođendan Santi – napisala je Eva koja zaista uživa u majčinskoj ulozi.