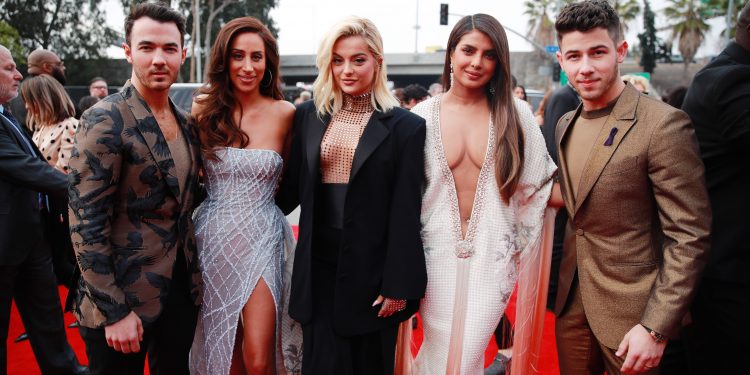 Sinoć je održana 62. dodjela prestižne muzičke nagrade Grammy, a aposlutna pobjednica večeri je mlada umjetnica Billie Eilish koja je osvojila najviše nagrada, tačnije onu za najbolji album, pjesmu, pjesmu godine i za najboljeg izvođača.
Večer je, kada je o atmosferi riječ, obilježila i tragična smrt legendarnog košarkaša Kobea Bryanta.
– Danas je u Los Angelesu svijet izgubio heroja. Stojim ovdje, u kući koju je Kobe izgradio, slomljena srca – rekla je pjevačica Alicia Keys, te mu posvetila pjesmu It's So Hard to Say Goodbye to Yesterday.
No, kada je riječ o onima koji redovno prate ovu dodjelu, oni su puno govorili i o haljini koju je Priyanka Chopra nosila za ovu priliku. Naime, ona se pojavila u haljini s dubokim dekolteom, te podijelila mišljenja.
Pogledajte neke od haljina koje su poznate dame za ovu priliku nosile.