Ovo su tri člana kraljevske porodice za koje niste znali da su ljevoruki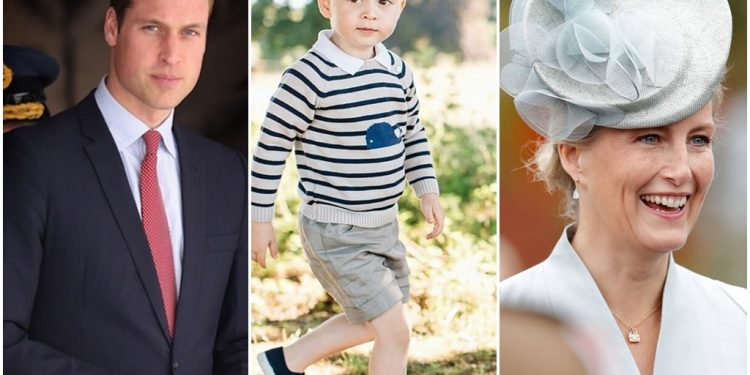 Dok većina svjetske populacije piše desom rukom koja im je ujedno primarna dok se bave različitim aktivnostima, postoji veliki broj ljevorukih koji sve rade "suprotno". Nekima to možda izgleda čudno, dok naučnici tvrde kako uopšte nema razlike između ljevorukih i onih koji pišu desnom rukom. Obzirom da je procenat dešnjaka u svijetu mnogo veći, mnoge alatke pravljene su na način da poslove olakšaju dešnjacima, pa je ljevorukim ostalo da se prilagode većini.
Kada je riječ o pisanju, među brojnim poznatim iz svijeta showbizza mnogo je onih koji se "oslanjaju" na svoju, lijevu ruku, dok na britasnskom dvoru, postoji manja skupina ljevorukih koji ne prezaju da svoju ustaljenu naviku pokažu u javnosti.
Princ William
William je jedan od troje članova najuže kraljevske porodice koji piše lijevom rukom. Novinari su to primjetili još prije nekoliko godina kada se tada mladi William, po prvi put u javnosti lijevom rukom potpisao na jedan važan dokument.
Prince George
Nasljednik princa Williama, princ George, krenuo je očevim stopama, a svoja prva slova ispisao je lijevom rukom. Na kraljevskom dvoru nisu željeli praviti problem oko prinčevog izbora kojom će rukom pisati, pa su malenom Georgu prepustili na volju da piše i crta lijevom rukom.
Grofica od Wessexa, Sophie
Baš poput Williama i Georga, i grofica Sophie je ljevoruka. Poznata kao velika ljubiteljica pisane riječi, Sophie se svojevremeno odvažila objaviti niz tekstova. Njen rukopis mnogi smatraju jednim od najljepših na britanskom dvoru.