Njihove tajne ljepote: Beauty trikovi holivudskih diva koji se koriste i danas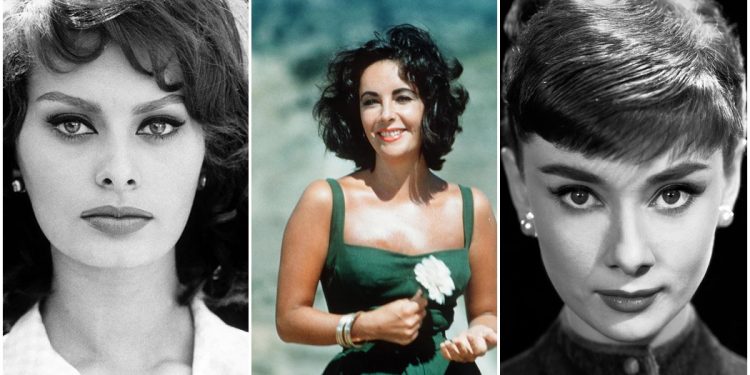 Za razliku današnjih holivudskih dama za čiji su izgled nerijetko zaslužne plastične operacije i slične intervencije, glumice koje su živjele u zlatno doba Hollywooda su za isticanje svoje ljepote koristile prilično jednostavne, prirodne metode. Naime, ljepotice poput Sophie Loren, Marilyn Monroe i Audrey Hepburn i danas se navode kao primjer idealne ljepote, a neki od njihovih beauty trikova su i dalje aktuelni. Pogledajte na čemu su to ove dame zasnivale svoju njegu.
Marilyn Monroe
Zanimljivo je da je Marilyn najradije nosila crveni karmin, a na svoje usne nije nanosila samo jedan proizvod. Naime, za postizanje savršene nijanse ona je koristila čak pet proizvoda i to tako što bi ruž tamnocrvene boje nanosila na rubove usana, a one svjetlije nijanse na sredinu. Nakon toga bi sjajem naglasila Kupidov luk i donju usnu.
No, to nije sve. Kako bi održala svoj ten po kojem je bila prepoznatljiva, Marilyn je izbjegavala boravak na Suncu.
Audrey Hepburn
Slavna glumica prepoznatljiva je zbog svojih savršenih trepavica, a trik je u tome što joj je njen vizažist Alberto de Rosi nakon nanošenja prvog sloja maskare trepavice razdvajao iglom.
Elizabeth Taylor
Elizabeth je jedna od onih glumica koje su se pridržavale trenda koji je podrazumijevao da briju lice. Također, ona kreme koje je nanosila na lice nije utrljavala, nego utapkavala na lice, a kako bi spriječila preranu pojavu bora.
Grace Kelly
Iako se često može čuti da je Kim Kardashian začetnica trenda konturiranja lica, to je zapravo glumica, a zatim princeza Grace Kelly. Naime, ona je konturiranje koristila kako bi naglasila jagodične kosti i to tako što je jednu nijansu rumenila nanosila ispod jagodica, dok bi na njih stavljala tamniju nijansu.
Sophia Loren
Italijanska glumica je njegu svog lica i tijela zasnivala na maslinovom ulju. Naime, osim što je ovim uljem mazala kožu, ona ga je dodavala i u kupku.
Pratite nas na društvenim mrežama