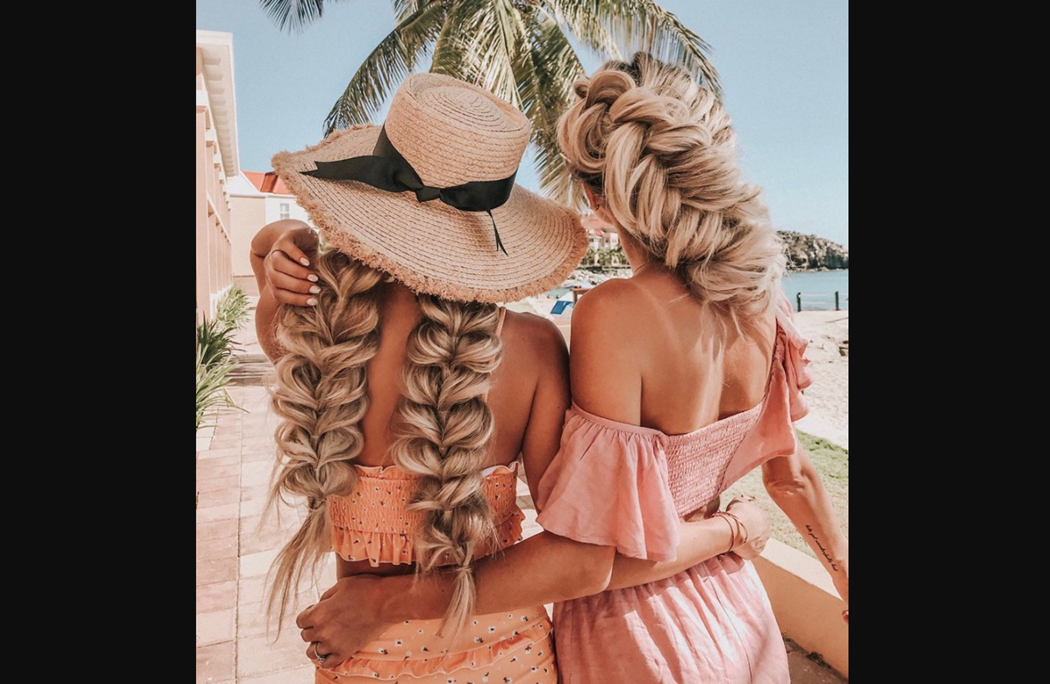 Izolacija je iznjedrila mnoge neotkrivene talente slavnih dama, pa tako Jelena Đoković u izolaciji je ošišala članove svoje porodice, Amra Džeko na društvenim mrežama redovno održava fitness časove, a mnoge su pokazale i svoja kulinarska umjeća. No, to nije sve. Neke od trendseterica su vrijeme u izolaciji odlučile za nova umjeća te su tako osmislile frizuru koja je postala apsolutni hit na društvenim mrežama.
Na Instagramu se mogže pronaći oko 55 hiljada fotografija s ovom frizurom, što govori koliko je ova romantična i jednostavna frizura zapravo popularna. Svake godine malo prije početka ljeta svjedočimo pojavi cool ljetnih frizura. Ove su godine trendseterice imale dodatan razlog za smišljanje i pretraživanje frizura, a to je boravak u izolaciji. Iz dosade se rađaju najoriginalnije ideje, što je potvrđeno i ovog puta.
Instagram su preplavile fotografije jedne vrlo upečatljive, romantične i cool frizure koja je puno jednostavnija za izvesti, nego što se čini na prvi pogled. Takozvana provučena pletenica, često zvana i bubble pletenica, odjednom je postala omiljena frizura brojnih blogerica, a sve što vam je potrebno za njenu izvedbu su male elastične gumice za kosu, po mogućnosti providne kako se ne bi vidjele u kosi.