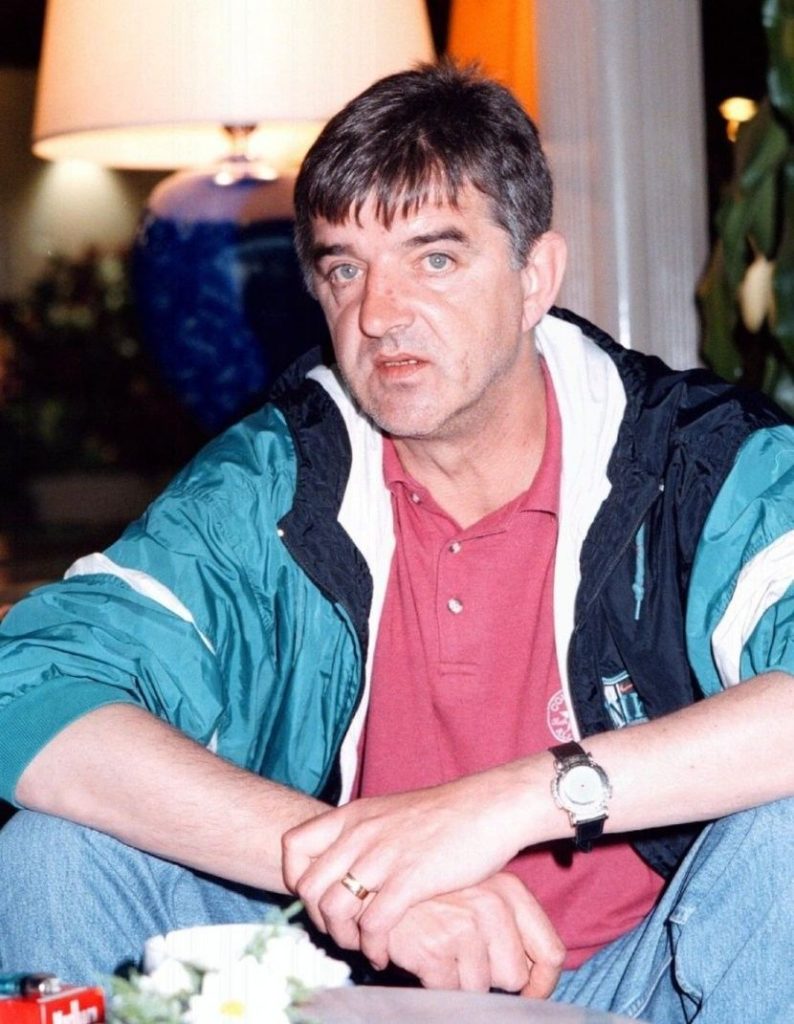 Nekada je neko zapisao "Bio je najljepši cvijet u herbaru naših sarajevskih sjećanja…".
– Ponekad nije potrebno biti onaj koji postigne najviše poena ili onaj koji uhvati najviše skokova da bi se napravila razlika, ili čak biti nominiran za najboljeg igrača da bi godinama ostao u mašti ljudi. Mnogi su stranci nosili bijeli dres "Real Madrida", ali nijedan nije ostavio trag i sjećanje kao žilavi bosanski igrač iz ranih 1980-ih. U samo dvije godine osvojio je srca i umove svlačionice. Zaslužio najdublje divljenje publike – tako govore Španci o čovjeku kojeg su zvali El caballero de Bosnia (Bosanski vitez).
Prošlo je 19 godina otkako košarci nedostaje jedna od najsjajnijih zvijezda koje su ikad zasjale na nebu naših krajeva – Mirza Delibašić. Budući da je bivša Jugoslavija bila jedna od glavnih svjetskih sila u košarkaškom smislu, naša regija je uvijek bila prepuna superzvijezda ovog prekrasnog sporta – međutim, malo je njih koji su počašćeni kao prvi koji su tadašnjoj državi donijeli titulu prvaka Evrope.
Niko drugi nego Kinđe i Boša
Legendarna ekipa"Bosne", koju su vodili niko drugi nego Mirza i legendarni glavni trener Bogdan Tanjević, to su učinili 1979. godine u Grenoblu i to je kruna karijere Mirze Delibašića. Za "Bosnu" je odigrao više od 700 utakmica, postigavši više od 14.000 poena.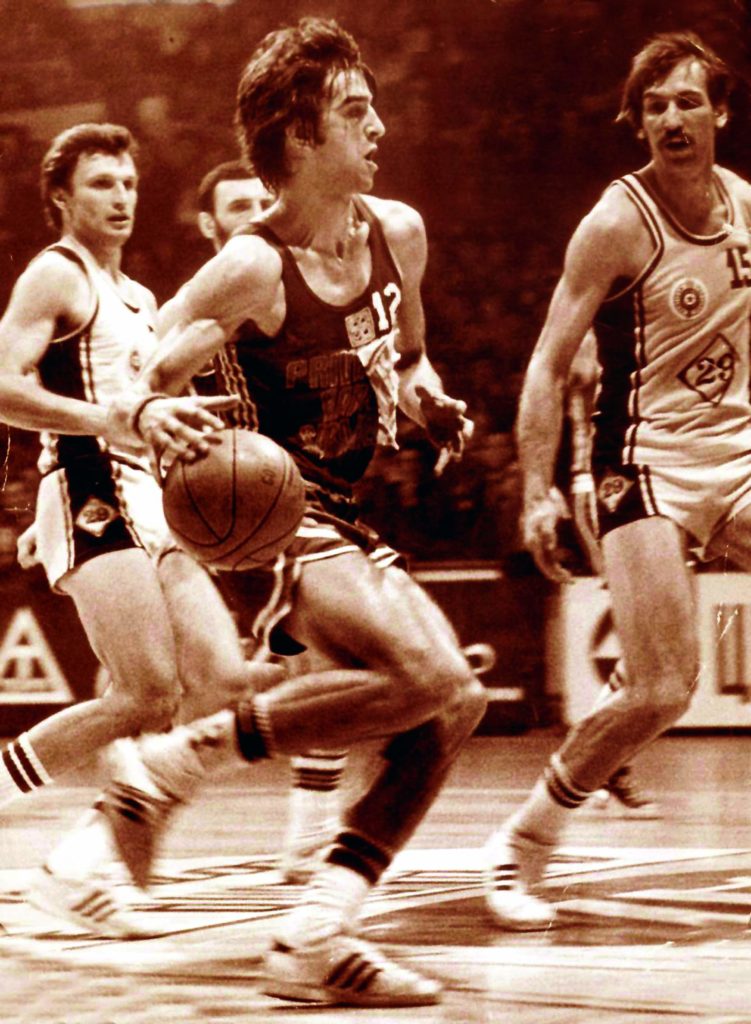 "Bosna", u kojoj je proveo najveći dio karijere, jedan je od tri kluba za koja je Mirza ikada igrao. Igrač rođen u Tuzli, karijeru je počeo u "Slobodi", ali je brzo prerastao svoju sredinu i preselio se u Sarajevo, koje se nakon toga pokazalo kao njegov košarkaški dom. Nije razmišljao o odlasku iz "Bosne", sve do posljednjih godina karijere, kada se preselio u inozemstvo da bi igrao i završio karijeru u "Real Madridu".
Zbog svoje odanosti, ne samo voljenom klubu već i igri, ostalo je da je Mirza bio "posljednji romantičar košarke". Kakvo je značenje koncept profesionalizma imao za njega može se jednostavno ilustrirati situacijom kada je trebao potpisati svoj posljednji ugovor u karijeri s "Real Madridom". Iako mu je ponuđen trogodišnji ugovor, samo je odmahnuo rukom i šokirao predsjednika Kluba, rekavši da mu ne treba papir, jer mu riječ predsjednika znači dovoljno. Ovo je bio Kinđe, kako mnogi kažu –veliki košarkaš, ali još bolji čovjek.
Kao košarkaš bio je div, koji je osvojio sve što je igrač u to vrijeme mogao osvojiti – jugoslavensko Državno prvenstvo, evropski Kup prvaka, EuroBasket, Svjetsko prvenstvo i Olimpijske igre.
Nije ni čudo što je dobio ogromne počasti za svoj doprinos u igri – primljen je u FIBA-inu Kuću slavnih 2007. godine, proglašen je bosanskohercegovačkim sportistom stoljeća 2000. godine. Svrstan je među 50 najvećih FIBA-inih igrača 1991., a i Euroliga ga je svrstala među 50 najvećih. Jedno je sigurno – takvu veličinu je nemoguće zaboraviti i zauvijek će ostati u srcima ljubitelja ovog sporta.
Delibašić je dva puta bio prvak Jugoslavije (1978. i 1980.), osvojio je Kup Jugoslavije 1978. godine. S "Bosnom" je bio prvak Evrope 1979., a s reprezentacijom Jugoslavije prvak svijeta 1981. godine… Osvojio je i špansku ligu s "Realom"dvije godine kasnije.
Imao je nevjerovatnu hladnokrvnost
Bio je prvi selektor košarkaške reprezentacije BiH. U jeku agresije na našu državu, Kinđe i njegovi košarkaši napravili su podvig već samim probojem iz opkoljenog Sarajeva. Gotovo nestvarnu priču nastavili su plasmanom na završnicu Evropskog prvenstva u Njemačkoj, a potom i osvajanjem senzacionalnog osmog mjesta. Sve nabrojano je Mirza Delibašić, velikan košarke.
– Inače, svi u Sarajevu, u bivšoj Jugoslaviji, bili su zaljubljeni u Mirzu Delibašića. S pravom – on je to zasluživao. Jedini je, prije početka utakmice, znao da dobije aplauz u Zadru. Oni su posebna publika. Kao što je i Mirza bio poseban. Samo je jednom u životu dobio tehničku grešku. Bio je blag čovjek, neagresivan… Osim prema sebi. Kad je riječ o dobroti, ljudskosti i šarmu, mogu ga uporediti samo s Krešimirom Ćosićem. Imao je tipičnu bosansku osobinu – pravio je štoseve na svoj račun. Bio je neviđena elegancija na terenu, kakva se danas rijetko viđa, ta lakoća pokreta, precizan šut, raznovrsne asistencije je nešto što je ljude dovodilo na utakmice – govorio je veliki Tanjević.
Imao je nevjerovatnu hladnokrvnost.Kažu "Mogao je promašiti koš, ali nikada u odlučujućim trenucima". Primjer za to je finale Mundobasketa iz Manile 1978. protiv SSSR-a kad ga je Moka Slavnić u time-outu, pred dva slobodna bacanja, "stimulirao" opkladom u 100 dolara da će "promašiti bar jedno".
– Bacio si 100 dolara – rekao je Mirza i hladno pogodio oba bacanja.
Perfektna građa za modernog plejmejkera, s visinom 197centimetara, žilav, izdržljiv, bio je prvi prototip visokog organizatora igre, ali i strijelca i asistenta. Da kojim slučajem zamislimo sada igrača njegovih karakteristika u to vrijeme, on bi sigurno u Euroligi imao triple-double učinak gotovo na svakom meču ili bi igrao NBA dominantnu ulogu.
Ali u Mirzinom slučaju nisu to samo silni koševi, pobjede, trofeji… već i priča o čovjeku koji je sve pobjeđivao, a nikoga ponižavao, o čovjeku koji je svom Sarajevu (mada je rođeni Tuzlak) ostao vjeran do posljednjeg dana, ne napuštajući ga ni u najtežim, ratnim danima.
Zar da odem, da budem izdajnik, da djeca ostanu bez domovine?!
Kakav je čovjek bio, govori i podatak kada su ga molili na početku rata da se zajedno sa suprugom i sinom preseli u Španiju, koja mu je nudila sve. Moćni predsjednik "Reala" Mendoza ponudio je da po njega pošalje svoj privatni avion, a on je zahvalio i nije htio otići.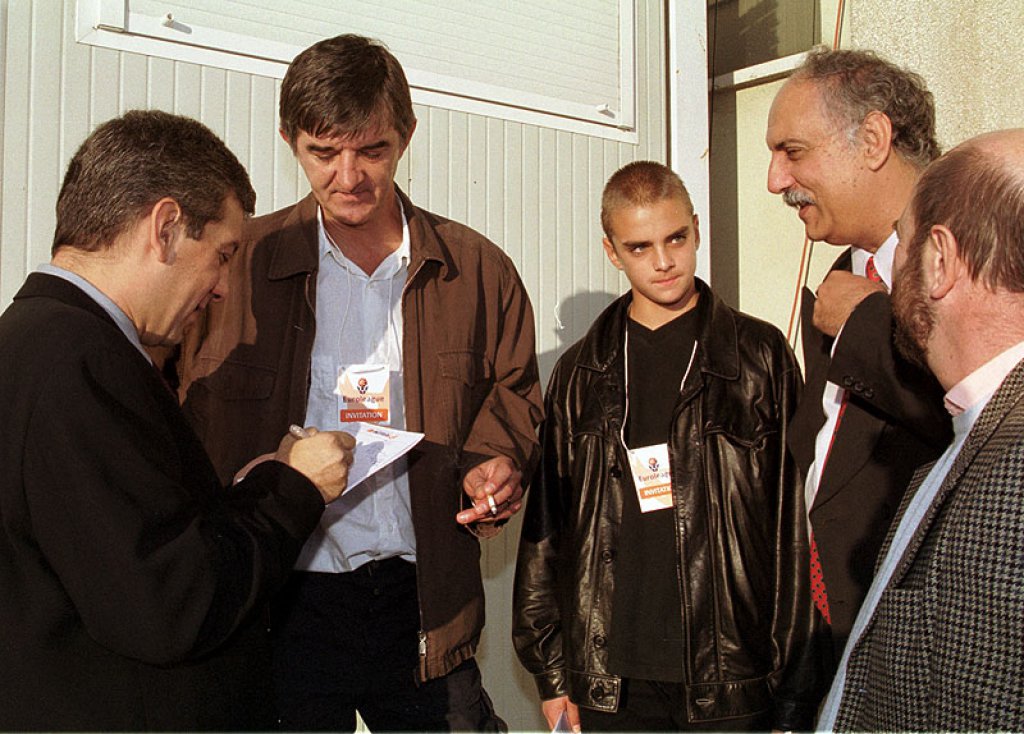 – Nisam ni pomislio na to. Gdje ću, u pi**u materinu? Zar da odem, pa da mi djeci govore da sam bio izdajnik, da ostanu bez domovine?! Nije bilo teorije – rekao je Delibašić tada.
Mirza je bio urođeni talent, bio je najbolji juniorski teniser BiH, jednostavno se čini da bi on uspio u bilo kojem sportu gdje se traži brzina i koordinacija pokreta i uma. Bio je osoba koja nije podnosila da ulazi u konflikte s bilo kim, nikad ružnu riječ ni gestikulaciju nije uputio ni saigračima ni protivnicima.
– Uvijek i svuda sam pokušavao da igram najbolje što sam mogao. Samo, u "Realu" sam igrao za novac, a u "Bosni" za dušu – govorio je Mirza.
I istina, on i Sarajevo bili su jedna duša. Nije ga teško bilo naći. Ode se u Sarajevu do FIS-a i jedan od najvećih kojeg je naš sport imao, sigurno će doći. Tamo on, Davorin Popović i njihovo društvo, u svom svijetu, bez priča o ratu, bez teških tema, bez opterećenja… Uz mnogo viceva i pokoju čašicu, živjeli su na svoj boemski način.
Davao se ljudima, na parketu, ali i svima oko sebe. Španci prepričavaju anegdotu kada se našalio sosobom zaduženom za opremu u "Realu", rekavši da mu je prljav moped.
– Kupite mi jedan, imate novca – odgovorio je zaposlenik, a svi koji su poznavali Kinđeta već mogu znati epilog.
Dva dana kasnije Mirza se pojavio s potpuno novim mopedom i poklonio ga čovjeku.
Između visine koju donosi "Real" ili biti svoj, biti dio raje, Delibašić nikada nije imao dilemu. On je bio mamac za raju, pa makar to bilo i u Madridu. Dok je bio u Španiji, za nekoliko mjeseci naučio je jezik, ali brzo postao i odličan u tamošnjoj igri s kartama, pa ih je počeo "preslušavati".
Pomisao na Mirzu Delibašića nekako donosi pitanje jesmo li zaslužili ono što je on donosio i jesmo li mu ičim znali uzvratiti. Istina, nije tražio ništa, jer imao je svoj mali svijet u kojem se osjećao komotno, ali teško se oteti utisku da nekada više o njemu govore u Madridu nego u BiH.
Mirza Delibašić umro je 8. decembra 2001. u Sarajevu. Živio je samo 47 godina, a za to vrijeme ostavio je neizbrisiv trag kao ljudska gromada i kao košarkaš koji se rađa jednom u stotinu godina.
Tog tužnog decembarskog dana Mirzu su oplakivali cijela naša zemlja, region i Evropa. Uz suprugu Slavicu, iza njega je ostao njihov sin Danko, kao i Dario, Mirzin sin iz prvog braka.
– Mirza i dalje živi, barem u našoj porodici, u našem užem okruženju. Ne postoji dan a da ga ne spomenemo. Fizički ga nema, ali je tu. Nije Mirza dugo bio bolestan. Život s njim, s takvim čovjekom, bio je poseban. Bio je pun ljubavi. S njim je sve bilo drugačije, kada nađeš sebi sličnog. Sličan se sličnom raduje – rekla je jednom prilikom Slavica Delibašić za "Dnevni avaz".
---
---
Ovu će zemlju spasiti ljudi čistog srca
Od početka do kraja, Mirza Delibašić bio je harizmatični sportist koji je zaradio divljenje kolega, navijača, pa čak i rivala. Zdravlje ga je rano iznevjerilo. Preminuo je u 47. godini, ali je otišao čistog srca.
– Ovu će zemlju spasiti ljudi čistog srca, a ima nas dovoljno – rekao je jednom u najtežim vremenima za BiH.
(Tekst prenesen iz novog broja "Azre")