Mladi bračni par godišnje zaradi 200.000 dolara putujući svijetom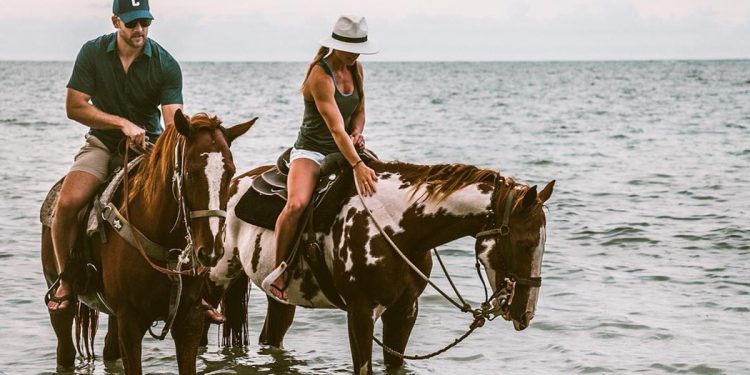 Collette i Scott Stohler, bračni par iz Los Angelesa, odlučili su dati otkaz na poslu i putovati svijetom, a u međuvremenu su za objavljivanje fotografija i videozapisa na društvenim mrežama te pisanja blogova na internetu postali dobro plaćeni.
Profil na Instagramu Collette i Scott su pokrenuli prije dvije godine nakon sedmomjesečnog putovanja svijetom koje su platili novcem koji su štedili za drugi stan. Na kraju putovanja shvatili su da imaju mnogo više pratilaca na društvenim mrežama i tada su došli na ideju da od nomadskog stila živote naprave biznis.
Uspostavili su saradnju sa turističkim zajednicama, hotelima i drugim kompanijama i planiraju putovanja koja dokumentiraju i objavljuju na svojoj internetskoj stranici i društvenim mrežama. Po postu zarade do 2.000 dolara, a njihova godišnja zarada je oko 200.000 dolara.
– Morate znati da se to ne događa samo od sebe. Morate energično raditi. Mi na svakih pedeset mjesta dobijemo jedno 'da' – rekao je Scott.
Iako ono što radi ovaj bračni par mnogima zvuči kao posao iz snova, Collette ističe da život influensera nije lak, jer se milioni natječu za angažman istih marketinških kompanija. Broj influensera na društvenim medijima povećava se iz dana u dan, ali mali je broj onih koji od toga mogu živjeti lagodno.
– Nekad smo na plaži samo trenutak dok ne napravimo fotografiju – rekla je Collette za BBC.
Svoja putovanja Collette i Scott planiraju prema željama klijenta, a kada su na putovanju većinu vremena provode fotografirajući se.
Dodatni problem je to što trenutno ne postoje nikakva pravila u ovoj industriji, naročito ne kada je riječ o plaćanju. Također, efektivnost influensera je teško mjerljiva. Jedna studija je pokazala da 38 posto brendova ne može reći da li su povećali prodaju zahvaljujući influenserima, a 86 posto ne zna na osnovi kojih varijabli influenseri računaju vrijednost svojih objava. Bez obzira na to, 75 posto njih naredne godine planira još više uložiti u influensere.
– Ako od ovog posla želite zaraditi, morate biti nevjerovatni. Morate biti ti koji će zaustaviti nečiji prst dok ujutro pretražuje beskonačnost društvenih mreža i natjerati ga da klikne upravo na vaš sadržaj.
Pratite nas na društvenim mrežama